Tuesday, October 17, 2017
I have talked a lot about
The Pencil Grip, Inc.
on my blog and I'm always excited to review their products. Recently, I received,
The Ultra Safe Safety Scissors
and
The 3 Step Pencil Grip Training Kit to try with my daughter.
The 3 Step Pencil Grip Training Kit
Having a daughter with special needs and rheumatoid arthritis has made both of us very familiar with trying many types of pencil grips over the years. Trying to get her to hold her pencil correctly has been a challenge also. She currently has mastered the art of holding a pencil or pen correctly! Let's just say that my daughter thinks she is a pencil grip expert and she may very well be.
Looking at the three I received is intriguing as I have never seen them presented as a three step process in a kit. Granted you don't need to follow the steps they recommend. They want you to be comfortable with holding the grip that works for you. It makes me wonder if my daughter and I could have shed fewer tears with something like this.
The kit comes with 3 different grips. All of the grips are latex and phthalate free. The grips can be used by right of left handed children or adults. The grips come in an assortment of colors also. You can use these with either a pencils or pen and they slip on and off easily.
Step 1: The Crossover Grip is the Training. They call it the "Super Hero Cape" as it sort of looks like a cape that goes over your fingers to keep them in the correct position. That way you know you are holding your pencil in the proper position. Your fingers are snug in place while holding the grip. If you're using this with your child you still want to supervise a bit to make sure they are holding it correctly.
Step 2: The Pinch Grip is the Transition pencil grip. This particular grip gives the user some freedom but, at the same time giving the user some structure. It has a partial cape or wing over the fingers. You can also observe your finger position better with this one to let them see the correct position to hold a pencil or pen.
Step 3: The Pencil Grip Original is the final step or the "Graduation" grip and hopefully the user will feel comfortable enough to be able to hold and pencil or pen correctly without the grip. For some the larger diameter with a pencil grip makes it easier to hold on the pencil or pen. It can be easier to grasp even after you have the correct hold. I know for my daughter when her arthritis is flared up and her fingers are hurting her really bad I can slip on a pencil grip and it helps her hold and to control her pencil much easier. My daughter does feel that pencil grips are more comfortable using.
My daughter likes The Pinch Grip the best as she sometimes feels like her fingers want to slip off the pencil and it helps her control her grip onto the pencil better. She has a hard time grasping her pencil when she is hurting and yet at the same time she feels that she has the freedom or better control of her pencil.
You also need to keep in mind that you still have some basic handwriting positions when using the pencil grips. You can see the chart above with the correct and incorrect handwriting positions.
You can also purchase the pencil grips individually.
My daughter used all the pencil grips while doing her school work throughout the review period.
The Ultra Safe Safety Scissors
Using scissors correctly has been an extreme learning curb for my daughter. She has had therapist work with her for years with scissors. I have quite a few interesting scissors in my home. Yes, we have tried them all-or at least it feels that way when I have 12+ unique scissors in my supple closet.
The one disappointing thing about all those scissors is that they are dull. That can be a good thing when you don't have the coordination or muscle strength to work scissors safely.
So what makes The Ultra Safe Safety Scissors different than those other scissors?
The Ultra Safe Safety Scissors
are intended for ages 3+. The scissors aren't dull and it will cut your paper without ripping the paper. Another plus is that you don't have to worry about your child giving themselves one of those stylish haircuts. It would take a lot of coordination and planning to give yourself a haircut with The
Ultra Safe Safety Scissors
-seriously!
The blades are concealed in a plastic safety shield that is permanent. The scissors are regular scissors that aren't dull but, the safety shield protects those fingers from getting cut. I would still recommend you teach your kids to walk with these scissors with the blade down. One day they are going to graduate from The Ultra Safe Safety Scissors.
There is a training lever that you can flip over and it makes it so the scissors automatically opens after you squeeze them to cut. I really love this feature! I don't have to trade out scissors for this open and close feature. I think all kids struggle with trying to open and close scissors while learning how to cut paper. The whole strength and coordination thing is frustrating for kids first learning how to use scissors. If it's hard for a child without any special needs just imagine the struggles that a kiddo has who does have special needs. At the same time when they have improved you can fold up the flexible spring for them to work on opening and closing the scissors themselves.
The scissors are designed with an ergonomic shape for the best results with holding. My daughter and I felt that the scissors feel comfortable holding.
You can see the different positions of the blades in the picture.
My daughter and I have mixed feeling with these scissors. We both love the ergonomic shape and the training lever that can be used in two different ways. We also love that the scissors are not dull.
The mixed feeling comes with the permanent plastic safety shield and how it impacts you cutting paper. The scissors cut great the length of the scissor blade. After that we both found it cumbersome when going past the length of the scissors. It was hard to navigate them to keep a straight line.
You can see that the paper up against the ruler is straight which this is the length of the scissors. I cut out the circle and you can see the snags in the paper. I can cut straight but, this makes it look like I can't cut straight!
When you pushed the scissors forward they seem to snag the paper. If we angled the scissors while cutting they tended to cut smoother. My daughter found that hard while I was able to do it fairly easy after I figured out how to manipulate the scissors. Which that requires more coordination then what most beginners have. What we liked about them was that we both felt that this feature would have been extremely beneficial for my daughter when she was learning how to use scissors. My daughter seemed to always find a way to nip her fingers with dull blades. This would have prevented many tears and less Band-Aids being put to use. My daughter pointed out that you can push the blade over with your hand to have access to the blades and may cut yourself. Like many things you need to supervise your child when using these scissors as kids tend to think outside of the box.
You have to keep in mind that most kids using The Ultra Safe Safety Scissors are beginners or those with special needs. That means that you're not going to be expecting perfectly cut lines and in all honesty I'd rather them be safe.
The permanent plastic safety shield is impressive and very durable. The shield is not going to come off as it's attached PERMANTLY-we tried to see if we could somehow remove it!
My daughter has graduated into regular scissors after many years of trying to master them. It was a process with her first trying to hold them correctly without cutting herself, then working on strength opening and closing, and finally having the coordination to use scissors. In the end I think these are fantastic safety scissors for kids that are beginners or for kiddos with special needs of all ages!
My daughter cut up some paper hearts for a craft and tried a few other art crafts with the scissors.
She worked on cutting out some game pieces that she is creating for a game that she made up.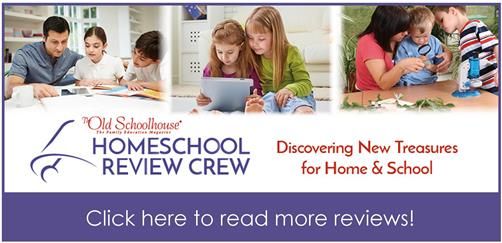 Social Media Links:


Facebook: https://www.facebook.com/thepencilgrip/
Twitter: https://twitter.com/thepencilgrip @thepencilgrip
Pinterest: https://www.pinterest.com/thepencilgrip/
Monday, October 16, 2017
The last time I used Reading Eggs my daughter was in 3rd grade and was struggling badly with her phonics and reading. Let's just say that the years before 3rd grade brought daily tears to her and to this mamma. My daughter has many learning disabilities. During 3rd grade things changed and I seen my daughter start to understand her phonemes and have a desire to want to learn how to read-thanks to Reading Eggs making it fun for her. My son who was in Kindergarten at the time begged to do Reading Eggs also. I was pleased with the results with both of my kids. Right now you can receive a Free 4 Week Trial but, the offer will expire November 30, 2017.
My son is in 6th and my daughter is in 9th grade this year. I was delight to review Reading Eggs when the opportunity came up with my 2 students. I received a Six Month Subscription to Reading Eggs and with it I have access to Reading Eggs Junior-ages 2-4, Reading Eggs-ages 3-7, and Reading Eggspress-ages 7-13 grades 1-6, and Mathseeds-ages 3-9.
Reading Eggs is an online interactive program. It can be used with a PC or with tablets. You can see if your device meets the requirement here.
On the main page you have tabs to navigate the website.
Family Dashboard -displays your students and gives you the option to switch from to Reading Eggs Junior, Reading Eggs, and Reading Eggspress, and Mathseeds.
Bonus Material-tab has Activity Sheets, Parent User Guide, Homeschool, and The Eggsperts. I'm going to focus on the Homeschool tab as it has something brand new for the homeschoolers.
This section has a full colored resource that gives you a week by week overview. It's a detailed chart that lets you track each lesson in detail. There are 36 weeks teaching and learning sequence for language arts, math, science, and social studies for children in K-2nd grade. You can see the details of each of the online lessons, books, and quizzes. It is broken down by lessons so it's easy to follow if your child doesn't start on lesson 1.
One of the printable Activity Sheets
You don't have to have a child who is reading to start Reading Eggs as the program is designed to help non-readers develop the necessary skills to read. This online reading program will make them fall in love with reading. They have many reading games that make it so fun.
Reading Eggs is a phonics based program that teaches the phonemic awareness along with teaching your child sight words. Vocabulary is emphasized and comprehension to understand what they are reading is a high priority. They are asked multiply choice questions to see if the comprehension is there with each step. It is so much more than reading and comprehension.
I'm going to first briefly talk about the Reading Eggs ages 3-7.
Before you start you can take an assessment test to determine where you start on the map or you can just start at the beginning. Your child works their way around this map that looks like a game board. Each step on the game board is a lesson which will teach the phonemes. Each lesson builds upon one another. They have animated characters to guide and teach you. Everything is colorful, fun, and engaging with songs, games, and worksheets that are full color. Eventually you will be introduced to books to read. The books in this stage have an audio button that you can press to have the book read to you.
Your kids will see a dashboard that keeps track of their level and their golden eggs which allows your child to purchase items for their virtual world. You can also create your own avatar and purchase items with your golden eggs. They earn awards throughout this online reading program.
Reading Eggspress
My children have been using the Reading Eggspress. Both Reading Eggs and Reading Eggspress are similar in many ways but are geared toward the attended ages. While Reading Eggs is great for learning to read or to hone those skills Reading Eggpress focuses on comprehension and many concepts needed to be successful to become a fluent reader. You will also be learning vocabulary, grammar, spelling, and other concepts.
You also have the same option to take a placement test or you can just start at the beginning of the map.
As a parent I can adjust their level at anytime and I also receive progress reports on each child by email.
Each time you open the program you see a progress report
it will give you a progress report at the bottom half of the page on each of the sections. You can also adjust your students' levels or have them redo the placement test.
Reading Eggspress as my daughter will explain it to you has a floating rotating island in the sky that focuses on different skills that is divided into sections. That is how she describes the Reading Eggspress world!
Let's talk about those sections. The topic half is the area is what I'm going to call the learning center of the program to earn golden eggs.
My Lessons -takes you to your map. You will see the number that you are on the map. This has an assigned book tied to each lesson. You will go through several concepts like spelling, vocabulary, reading, grammar, comprehension, and other concepts.
You earn the golden egg as an incentive when you complete activities. The golden eggs can be used to buy pets, clothes, and accessories for your house. Another incentive is collecting trading cards. In the lessons that my kids have done you have to read books and answer the questions. For you to move to the next level you have multi choice questions that you need to answer correction. The questions include grammar, spelling, vocabulary, and comprehension questions from the books. You to have a certain percentage to advance or you'll have to redo it to move on.
English Skills- has been just spelling for the lessons my kids have done.
The Stadium- works on specific skills like spelling, grammar, vocabulary, and even sentence structures. There are four games Spelling, Grammar, Vocabulary, and Usage. Each game you can choose the level easy or difficult. You can either compete with others who are playing online or what they call World Practice. You answer multiply questions to win against your component.
The Library -is just that and filled with a plethora of non-fiction and fiction online books. There is a variety of books for everyone. I'm sure your child will not have an issue finding a topic that they enjoy. The books do not have an audio button at this age range to have the book read out loud.
Targets - shows your achievements within the program. It reminds me of goals you have to meet like completing 50 Reading Lessons, or get a pet.
The bottom half is where you can see hold your achievements and use those well earned golden eggs.
The Mall- is where you use those golden eggs to buy different things from clothes, pets, and a variety of fun things to use in your virtual world. My daughter calls this section, "The Reward Area".
The Apartment- is where you can personalize your avatar, view your earned trading cards & trophies, or decorate your apartment. It also has a game called Quote Quest. You can earn more golden eggs if you can find quotes from books. Your pet/pets are also in your apartment.
Trophy Room-is where you display all your trophies along with your stats.
Arcade-has 11 different learning games that require golden eggs to play them.
In the top left corner on the student page they can see their progress. It displays what lesson you are on, English Spelling Skills, how many Targets you have met, how many trading cards have earned, and how many golden eggs you received for the current week and all time eggs earned.
Mathseeds is laid out in the same as Reading Eggs using a map to navigate the different levels. Just like the online reading you can start at the beginning or take a placement test. You can build a virtual world by earning golden acorns. All your basic math concepts are taught and they build upon one another. It's for ages 3-9. My kids are beyond the age range in their skill level so we haven't used this portion.

How Did I use Reading Eggs in my Homeschool?

Both of my kid's grades 6th and my special needs daughter 9th grade have been using the Reading Eggspress.
Both of the kids took the placement test. My son started at Level 105 and my daughter at Level 1. We typically work 3 lessons a week or more.
My daughter absolutely loves Reading Eggs. I have to make sure that she does all of her other school work first. She can literally spend an hour or more learning and playing. My rule for her to play is that she always has to start with her map first and complete one lesson before she can venture into the other parts of the program. She loves challenging herself to get as many golden eggs as possible so she can add items into her virtual world. This is my daughters learning style and she thrives with this style of online reading. She still struggles with reading. My goodness we have came a long way to get where she is today.
My son on the other hand spends 20-30 minutes on each lesson. He likes to earn the golden eggs to make his virtual world as silly as possible. My son's favorite part it the playing in the Stadium. He likes competing with other players.
Reading Egg is a wonderful program. It's fun, interactive, and you are learning at the same time.
Other members from the Homeschool Review Crew have been reviewing Reading Eggs also so stop by their blogs and see what they have to say.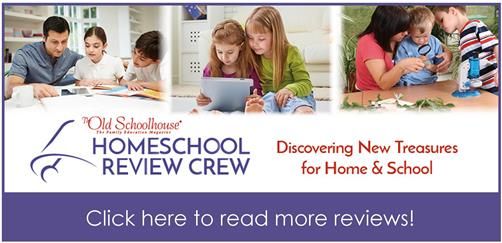 Social Media Links:



• Facebook: https://www.facebook.com/readingeggsUSCA/
• Instagram (handle): readingeggs
• Twitter: https://twitter.com/readingeggs @readingeggs
• Pinterest: https://www.pinterest.com/readingeggs/
• YouTube: https://www.youtube.com/user/ABCReadingEggs

Don't forget to check out the 4 Week Free Trial!